From the air we breath, to the products we use and the medicines we need, humans could not survive without forests.

In Canada, we are home to 9 major forest types and over 10% of the world's forests. We play a critical role in the global fight against the climate crisis making it essential that we responsibly care for our forests now.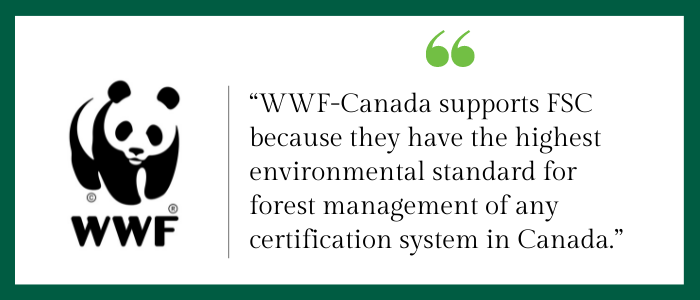 At FSC Canada, we developed a national forest management standard that meets high environmental standards. We are proud to be the only responsible forest certification system in Canada to be supported by top environmental organizations including Greenpeace Canada, WWF-Canada, David Suzuki Foundation and Canadian Parks and Wilderness Association (CPAWS).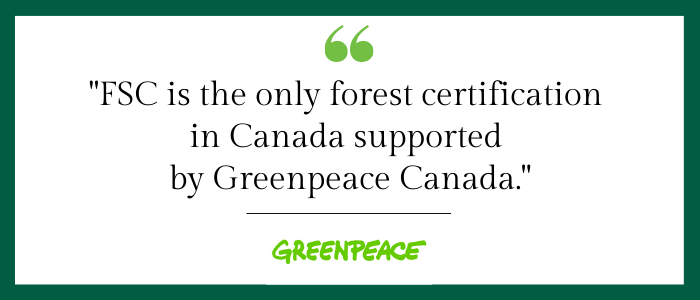 To us, responsible forestry means standing against illegal logging and deforestation and protecting rare and endangered species including woodland caribou. FSC goes further, standing up for Indigenous Peoples' rights and worker's rights.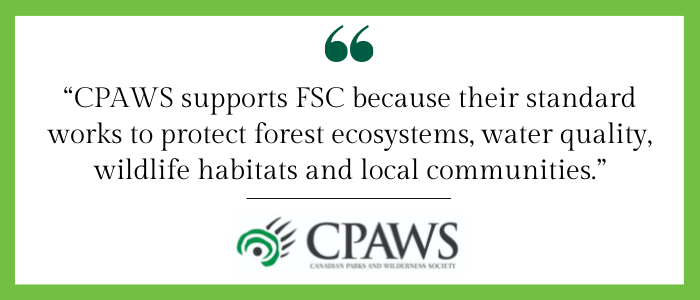 To find out more about our standard and the solutions we provide forest managers to manage forests effectively and responsibly, click here.

Do your part. Look for, ask for and buy products carrying the FSC label.

#forestsforallforever