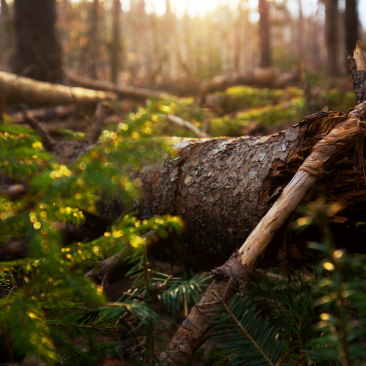 The Role of Responsible Forest Management
FSCs trusted approach to responsible forest management aims to prevent degradation of forest quality by striking the right balance between harvesting forest resources for human use and the need for the natural cycles to remain intact.
Our standards give special attention to protecting the function of forests as the removers of CO2 from the atmosphere. Some direct benefits generated from the environmental impact of FSC certification in the forest include:
 
Minimization of waste and damages from harvesting
Increase in size and number of protected forest areas
Retention of old trees and fallen wood for habitat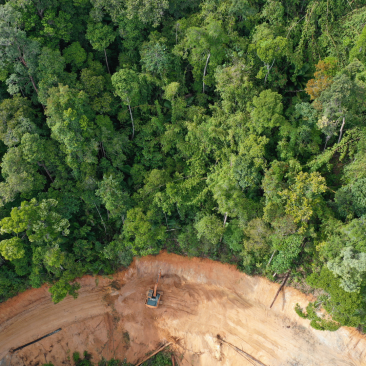 FSC Prohibits Deforestation and Degradation
FSC does not allow deforestation - which is the conversion of natural forest areas into plantations or non-forest uses - or any other forms of forest ecosystem degradation in FSC-certified forests.
FSC has several strict requirements that ensure that certified forest managers maintain their forest cover, and maintain or enhance their forest's structure, function, biodiversity, and productivity. These include planning and monitoring forest management interventions, assessing risks, and evaluating the impacts on forests.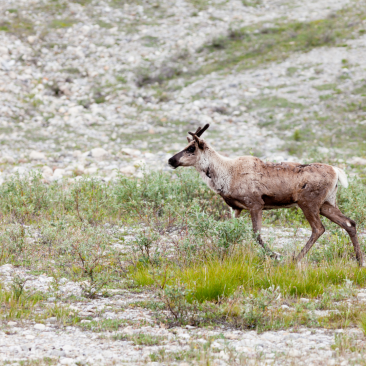 FSC Protects Biodiversity
The impact of forest management practices on biodiversity, including species-at-risk like woodland caribou, is an issue of significant concern in Canada. Populations of woodland caribou are at varying degrees of risk and are particularly sensitive to habitat disturbance.
Caribou are both an indicator and umbrella species, meaning they signify the health of the forest and support other plants and wildlife including birds, insects, and small mammals.
As a result, FSC certified forests are working to address woodland caribou habitat management strategies based on the best available science and risk tools.
You also may be interested in