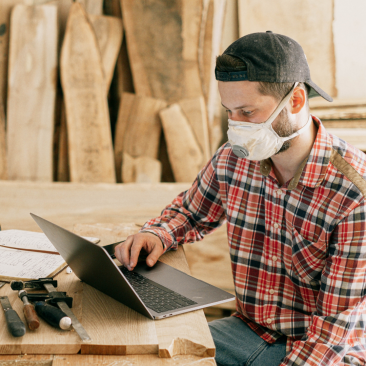 FSC-certified wood is easy to find
FSC wood is now available in a wide variety of lumber grades and species. Depending on the specifications you are looking for, it has never been easier to find a convenient supplier.
To make it easier, FSC created a web-searchable database of top FSC building products suppliers, products, and sales contacts. You can search by product type, whether it is in stock or available for a 4-week delivery, and it even allows results to be displayed by proximity to project location.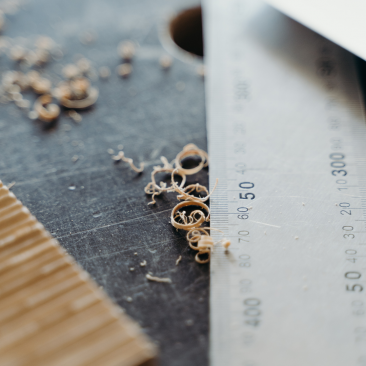 FSC-certified wood is affordable
FSC-certified local wood products can be comparable or even less expensive than the same non-certified products sold elsewhere. Price is going to depend on market conditions and local demand, but it often smashes the myth that FSC-certified wood will always cost more upfront.
Utilizing FSC-certified wood for your green building project can allow you to manage your budget differently and give you more flexibility in spending on more materials that will increase your chances of earning LEED credits.
FSC & LEED
The Leadership in Energy and Environmental Design (LEED) is a green building rating system with a voluntary framework that sets guidelines for sustainable design and construction in commercial and residential buildings.
The Certified Wood Credit in LEED has arguably been the most important driver of forest conservation and sustainability in modern history. It has contributed to tens of millions of acres of improved forest management and has protected both forests and their workers in their community.
While there are multiple credits you can earn, the key credit in LEED v4 you can receive utilizing FSC-certified wood is known as "Building product disclosure and optimization - sourcing of raw materials." To receive the credit, a project must use products that meet one of several responsible sourcing criteria, including FSC, for at least 20% by cost of the total value of permanently installed building products.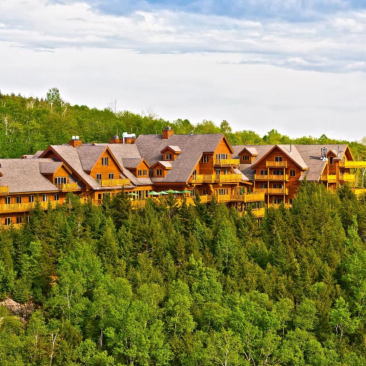 FSC project certification
FSC has a tailor-made certification called project certification for companies and organizations involved in construction, building or renovation projects using wooden building materials. It can be builders, consultants, type house and module manufacturers, craftsmen, contractors, construction companies and other construction companies. Project certification is an easy and financially manageable way to document and communicate that a project uses wood from responsibly managed forests and other controlled sources.
FSC & the Living Building Challenge
The Living Building Challenge requires all wood used in projects to be FSC certified, from salvaged sources, or intentionally harvested from onsite timber for the purpose of clearing the site. Learn more on the Living Building Challenge. 
 
Leaders in Green Building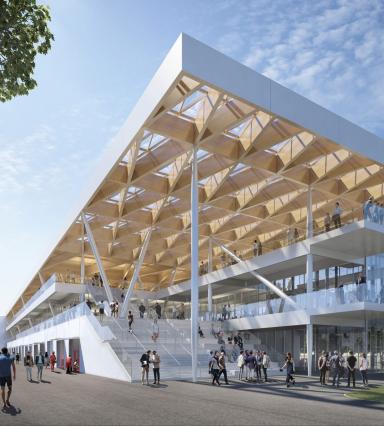 Formula 1 Grand Prix Paddocks
Ready. Set. Go. F1 gets a new more permanent home made with FSC certified cross laminated timber.
As part of a renewal agreement for the Canadian Grand Prix, the City of Montreal committed to replacing the temporary structures used for the Formula 1 race with a permanent building that would accommodate the needs of the event.

The new paddock would need to include garages for the racing teams, office space, rooms for the race sponsor, lounge space for 5,000 people, and a media center for journalists and broadcasters all within a short 10 month period and a budget of $60 million CAD.
Designed by Les Architects FABG, the multi-purpose facility roof structure incorporates FSC-certified cross-laminated (CLT) timber, glued-laminated beams and CLT decking supplied by Nordic Structures.
You also may be interested in