At the 15th Conference of the Parties (COP 15) of the UN Convention on Biological Diversity, nations from around the world finalized a new set of goals and targets to guide global action through 2030 to halt and reverse biodiversity loss. The goals include protecting 30 per cent of the world's land, water, and marine areas by 2030, as well as mobilizing at least USD 200 billion per year in domestic and international biodiversity-related funding from both public and private sources.

As the world's most credible validation for forest stewardship, FSC will be a key tool to support governments, businesses, and other major stakeholders to effectively implement the Post-2020 Global Biodiversity Framework.
FSC solutions directly contribute to the delivery of the Framework through the following indicators in the monitoring framework:
Target 10: Progress toward sustainable forest management and forest area under forest certification scheme like the Forest Stewardship Council.
Goal B: Certified forests with verified impacts on biodiversity conservation.
"FSC solutions are significant assets for governments to embed forest stewardship in international policy frameworks; they also support efforts to reach national and international targets such as restoration and biodiversity commitments." – Kim Carstensen, Director General, FSC International. 
Advancing Forest Stewardship as a Biodiversity Conservation Solution at COP 15 

During the lead-up to this historic agreement, FSC International, along with FSC's Asia Pacific Regional office, FSC Canada, and FSC China, participated in COP 15 to showcase how FSC's tools are helping to meet global biodiversity targets.

Our four offices participated in a number of panel discussions to show how FSC is well-placed to effectively restore, enhance, and protect biodiversity in certified forests through both forest certification and the Ecosystem Services Procedure, which help the world address global biodiversity goals.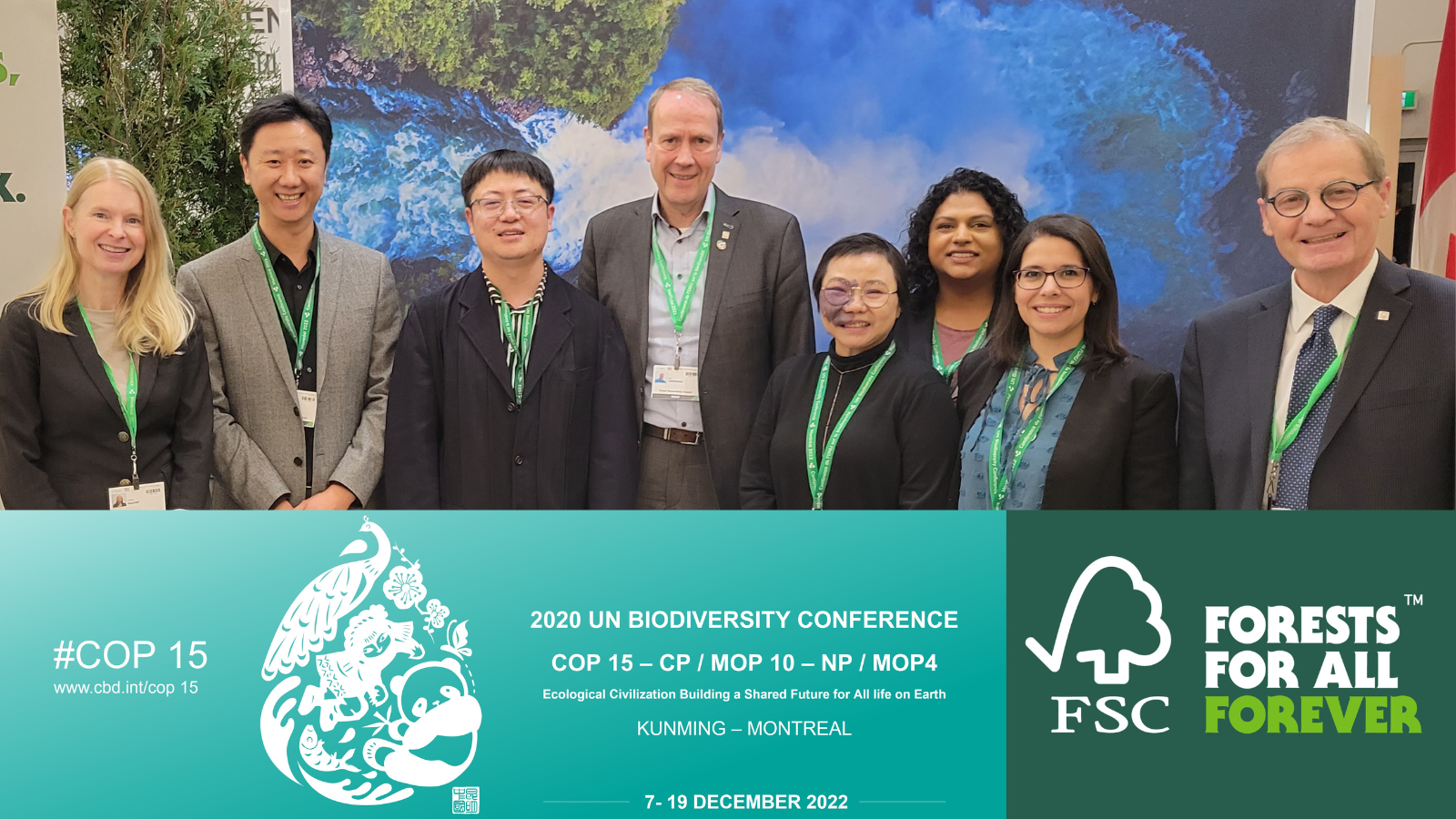 On 11 December, FSC led an event at the Canada Pavilion on Advancing Forest Stewardship as a Biodiversity Conservation Solution, featuring speakers including Chinese and Canadian government officials, as well as representatives from FSC, IKEA, WWF International, and Indigenous Peoples, to demonstrate the value of forests in measuring progress toward biodiversity goals and targets.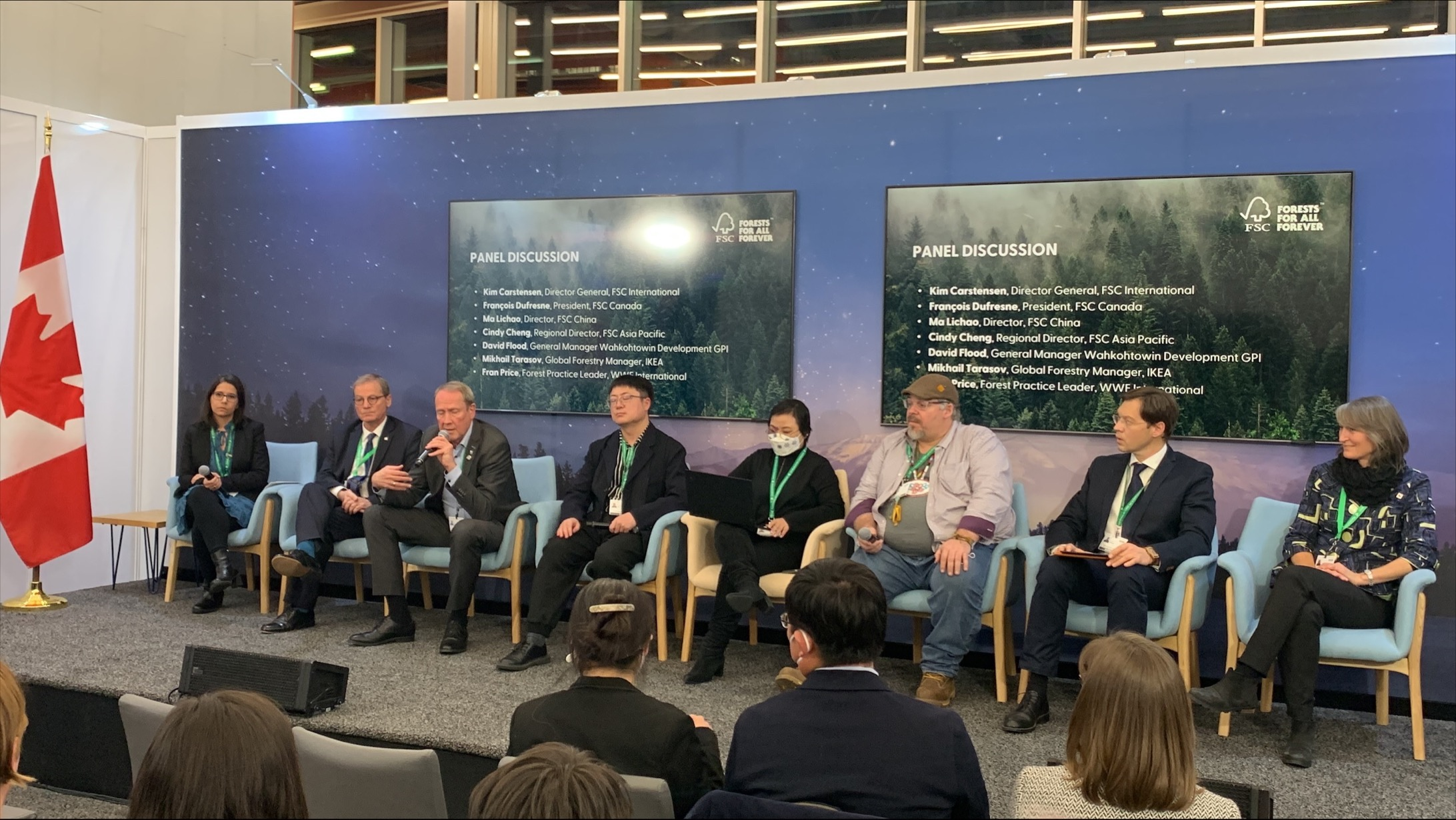 From right to left: Anakarina Pérez Oropeza (FSC International), Francois Dufresne (FSC Canada), Kim Carstensen (FSC International), Ma Lichao (FSC China), Cindy Cheng (FSC Asia Pacific Regional Office), David Flood (Wahkohtowin Development GP), Mikhail Tarasov (IKEA), and Fran Price (WWF International).
Listen to part of the panel disussion here.